Use These 20 Highly-Rated, Often-Requested Printable and Professional Mindful Eating Handouts To Easily Help Your Clients Transition Mindful Eating Or Help Them On Their Journey
These handouts were developed by Dr. Susan Albers, Mindful Eating "pioneer" and New York Times Best Selling Author. Dr. Albers has worked for 10 years at the Cleveland Clinic as a clinical psychologist and has helped 1,000s of people ditch dieting, and manage their weight long-term.
These handouts are all done for you. You don't need to spend days figuring out what you want to put into a handout and how to present it. You don't need to hire a professional graphic designer to create them either. It's all done for you.
These are tools your patients or clients will actually use. I know that for a fact because these are the same handouts I share with my own clients at the Cleveland Clinic.
Every PDF handout download comes in a full color version and a gray scale version for easy printing.
17 of the handouts have accompanying videos to help you get the most of the handout.
Why Am I Qualified To Teach You How Stop Emotional Eating And Eat More Mindfully?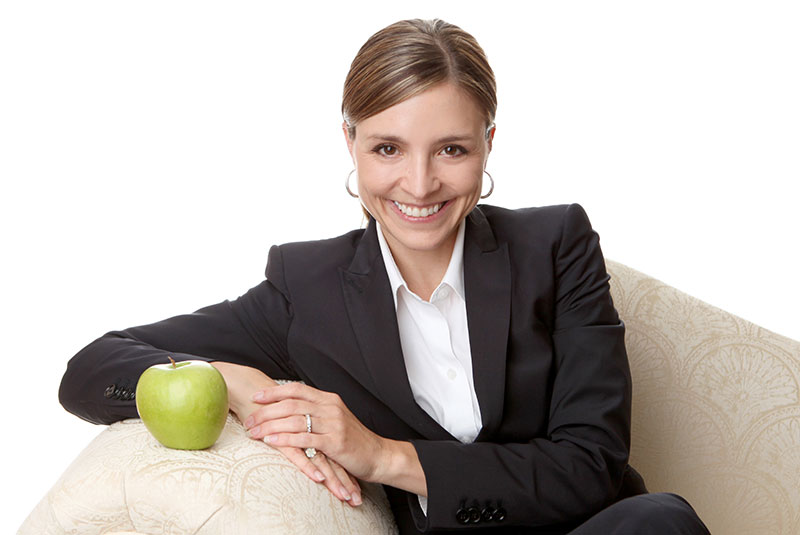 For the past decade I've been a clinical psychologist at the Cleveland Clinic specializing in eating issues, weight loss, body image concerns and mindfulness. After obtaining my masters and doctorate degree from the University of Denver, I completed an APA internship at the University of Notre Dame in South Bend, Indiana and a post-doctoral fellowship at Stanford University in California. All year round I put on mindful eating workshops across the country.
I'm also the author of six mindful eating books including: EatQ, 50 Ways to Soothe Yourself Without Food, Eating Mindfully, Eat, Drink, and Be Mindful and Mindful Eating 101.
My work has been featured in O, the Oprah Magazine, Family Circle, Shape, Prevention Magazine, Self, Health, Fitness Magazine, Vanity Fair, Natural Health, the Wall Street Journal and I was featured on Dr. Oz. I'm also a contributor to the Huffington Post and Psychology Today.
Suffice it to say, I've dedicated my professional career to teaching and spreading the message of mindful eating. Like I mentioned before, everything I've learned about mindful eating is boiled down to things that are easy, empowering and effective. That's my 3-E Promise to you.
Here's A Summary Of What's Included In This Package
01. The Benefits of Mindful Eating
02. 5 S's of Mindful Eating Version 2
03. Mindful Eating Exercise + Video
04. Mindful Eating Plate + Video
05. Pace Not Race + Video
06. Dieting vs. Mindful Eating + Video
08. Mindfulness of Hunger Scale
09. Acceptance of Cravings + Video
10. Pause Mindfully + Video
11. Emotional vs. Physical Hunger + Video
12. 5-5-5-5-5 Exercise + Video
13. Emotional vs. Physical Hunger Flow Chart + Video
14. 5 Ways to Responder to Food Pushers + Video
15. Helpers vs. Hinderers + Video
16. The S.W.A.P. Technique + Video
17. 70 Ways To Calm & Comfort Yourself + Video
18. The 5-4-3-2-1 Exercise + Video
19. 5 Strategies For Letting Go + Video
20. 10 Foods To Help Buffer Stress
I Always Like To Over-Deliver...
Bonus: Mindful & Mindless Eating Habit Tracker + Video
Bonus: Mindful Eating Bingo + Video
Bonus: 10 Habits Of Mindful Eaters
Bonus: Comfort Cravings Pledge
Bonus: Emotional Eating vs. Nutritious Eating
Bonus: Eating Chocolate Mindfully
Bonus: 10 Mindful Eating Questions
Now what I want you to do is click the yellow order now button below to place your order. After you place your order you will receive a receipt via email and a second email with information on how to access your purchase. So, go ahead and click the order button now.
Frequently Asked Questions
Still sitting on the fence? Here are answers to some of the most frequently asked questions…
Why $47?

If you're thinking "$47 is cheap…what's the catch?" then here are three reasons that should put your mind at ease. 1. $47 puts this information within reach of every professional I've every met…from solo-preneurs, to business owners, to doctors. (And at just $47, you shouldn't have to get approval to order.) 🙂 2. It weeds out the freebie seekers. I only want people who are serious about mindful eating to take action, and help spread the message around the globe. 3. I believe that once you experience the quality of the Mindful Eating Professional Handouts, you'll want more and maybe…just maybe…you'll come back and buy more. But that's it… No fine print…no "hidden trials"…no shenanigans. Just the information you need and the results you want.

How long will it take to get access to this program?

Immediate. After your payment is processed you will be instantly redirected to the download page where you can access all of the handouts and videos.
Hurry…this special $47 offer won't last!
20 ready-made mindful eating education, motivation and tips handouts.
5 bonus mindful eating handouts.
17 videos that accompany the handouts to help you understand how to use them more quickly.
All handouts are in full-color and gray-scale for easy printing.
24/7 access on any device
And for just $221 $47. (Save 78%!!) Click the "Order Now" button for INSTANT ACCESS!