How to get the same one-on-one mindful eating guidance and motivation that my private clients receive so that you can stay on the path of mindfulness even when stress, fatigue, a busy schedule and life try to knock you off

Thanks so much! I enjoy watching the videos multiple times a day. I absolutely love this program. It has motivated me in many ways that other programs have not.

Thank you!

Jennifer
Introducing Dr. Susan Albers' all new...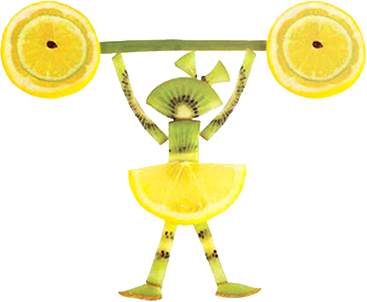 Mindful Eating
Motivation
Program
These tools were developed by Dr. Susan Albers, Mindful Eating "pioneer" and New York Times Best Selling Author. Dr. Albers has worked for 10 years at the Cleveland Clinic as a clinical psychologist and has helped 1,000s of people ditch dieting, and manage their weight long-term.
Have you ever got up in the morning excited about making a change in your life to start eating more mindfully only lose your motivation by that afternoon?
Have you had multiple false starts when trying to start eating more mindfully?
Do you find yourself going out with friends or co-workers and you feel social pressure to eat or drink something even when you're not hungry?
Are you dedicated to giving mindful eating a serious try, but you routinely end up eating mindlessly without even noticing?
Do you want to make healthier and more nutritious food choices?
If you said, "yes" to any of these questions then you are in the right place.
I created the Mindful Eating Motivation Program specifically for you. If you're anything like me, then you have days when you're really motivated to reach your goals and you go full steam ahead.  But you also have days where motivation is nowhere to be found and comfort eating, stress eating and social eating just feel so good. Without the right tools, those days will throw you off track every time. That is why the mindful eating motivation tools, tips and strategies I teach in the 28 day Mindful Eating Motivation Program will be so valuable to you.
Here is just a sampling of the benefits you'll gain by joining me in taking this program:
You already possess many of the strategies and internal resources needed to be successful; I will help you unlock them so that you can finally stick to mindful eating long-term.
I will walk you through an exercise to prioritize and eliminate the obstacles that are standing in the way of your path to mindfulness.
You will discover how to use the power of words to impact your behavior in positive ways so that when you are feeling stressed, emotional or overwhelmed you can use your power words to stay on track.
Uncover the "Stop" words that you are using which hinder your progress towards mindful eating so that you can replace them with "Go" words to help you move forward.
Find out why the traditional way of breaking bad habits doesn't work so that you can fill your life with as many good habits as you can (It's all about balance, so sometimes guilty pleasures are allowed ; ).
Discover what internal rewards are and why they are among the most powerful motivators human beings have so that you can leverage their power to fix your relationship with food.
Find out how to avoid "decision fatigue" so that you can make high quality, healthy food decisions all day long.
Learn how to break overwhelming goals into their components so that they don't seem overwhelming anymore and you'll be motivated to tackle them.
You will learn how to rewire your eating habits so that instead of stress = eat chocolate or anger = devour a bag of chips it will be any emotion = mindfulness.
And there's so much more. That is just a sample of what you'll learn in this 28 day program.
The best part is that this program is designed to be used over and over again. I encourage you to go through this program as many times as you need to turn these mindful eating motivation tips and strategies into long-tmer habits.
As I mentioned before, I created this program for anyone who really wants to give mindful eating a serious shot, but is having problems keeping their motivation up. So, if you're serious, which I think you are because you're still reading this, then take a look at what I'm offering: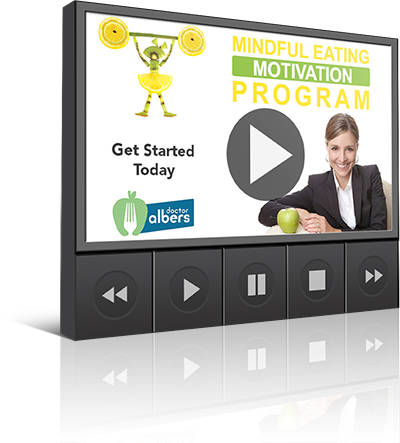 28 Day Mindful Eating Motivation Challenge Videos (28 streaming videos)
Every day you will receive a challenge video where I will challenge you to do specific mindful tasks that day.  These challenges are not meant to be done just once either.  I encourage to apply as many of the tips and challenges to your life over and over again!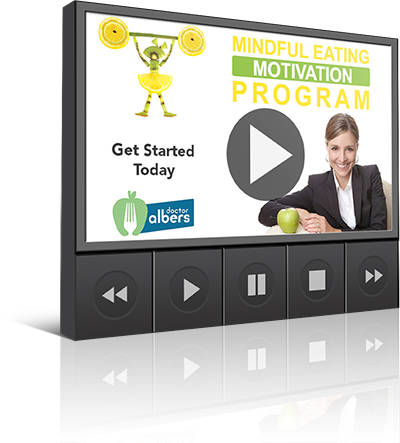 28 Day Mindful Eating Motivation One-Minute Tip Videos (28 streaming videos)
You will also receive a daily one-minute mindful eating tip video where I explain a mindful eating tip that you can apply that day and every day from then on to eat more mindfully.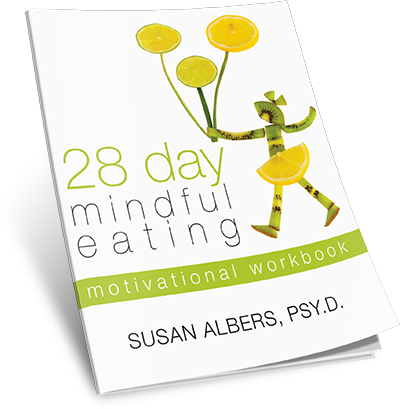 28 Day Mindful Eating Motiviation Workbook (digital PDF download)
This downloadable PDF has all 28 days of challenge assignments that you can download and print.  You can also download the PDFs individually on the daily motivation pages that you can access via links in the daily emails.
Once you have completed the 28 days, you can start all over again!
I have to warn you that this special offer is only available for a limited time, I haven't decided how long yet, but at some point I will likely increase the price above $27 USD because I don't want to "give it away" for only $27 USD forever.
Now what I want you to do is click the yellow order now button below to place your order. After you place your order you will receive a receipt via email and a second email with information on how to access your purchase. So, go ahead and click the order button now.
Frequently Asked Questions
Still sitting on the fence? Here are answers to some of the most frequently asked questions…
Why $27?

If you're thinking "$27 is cheap…what's the catch?" then here are three reasons that should put your mind at ease.

1. $27 puts this information within reach of everyone…from single parents, to busy professionals to retired seniors. (And at just $27, you shouldn't have to get approval to order.) 🙂

2. It weeds out the freebie seekers. I only want people who are serious about mindful eating to take action, and help spread the message around the globe.

3. I believe that once you experience the quality of the Mindful Eating Motivation program, you'll want more and maybe…just maybe…you'll come back, buy more and help spread the word of Mindful Eating.

But that's it…

No fine print…no "hidden trials"…no shenanigans. Just the information you need and the results you want.

How long will it take to get access to this program?

Immediate.

After your payment is processed you will be instantly redirected to the download page where you can access the initial Mindful Eating Motivation videos.  You will receive a daily email everyday starting tomorrow at 9AM EST with that days content.  You will also receive a receipt and another email that has a link to the download page.
Hurry…this special $27 offer won't last!
28 Day Mindful Eating Motivation challenge videos (28 videos)
28 Day Mindful Eating Motivation one-minute-tip videos (28 videos)
28 Day Mindful Eating Motivation motivational SMS text messages (28 text messages) - standard texting rates apply
28 Day Mindful Eating Motivation downloadable/printable workbook
24/7 access on any device
And for just $221 $27. (Save 88%!!) Click the "Order Now" button for INSTANT ACCESS!